Berries may improve insulin sensitivity in type 2 diabetics
Published on 23 November 2010 in Food, health and wellbeing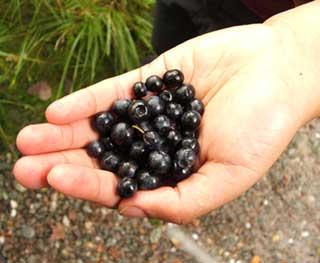 Introduction
Diabetes presents a serious health challenge for Scotland. There are believed to be over 220,000 Scots with diabetes, close to 1 in 20 of the population (4.4%) and almost certainly many thousands more who are as yet undiagnosed. Most registered diabetic patients have Type 2 diabetes (87.4%) as opposed to Type 1 diabetes. The number of people developing diabetes is increasing. This is mainly due to the increase in obesity which is associated with the development of type 2 diabetes. Dietary strategies for alleviating the metabolic complications such as type 2 diabetes associated with obesity are actively being pursued as alternatives to pharmaceutical interventions.

The genus Vaccinium (e.g. blueberry, blaeberry), has been used traditionally as a source of folk remedies for established diabetic symptoms. Berries from this family such as blueberries and blaeberries are enriched in polyphenolics recognized for their ability to provide cellular antioxidant protection, inhibit inflammatory genes, and consequently protect against oxidant-induced and inflammatory cell damage and cytotoxicity. The association of obesity with the expression of genes in the fat which cause a low level of inflammation in this tissue suggests that eating edible berries from this genus might provide a supplementary intervention to reduce this obesity- associated inflammation and the associated insulin resistance which this low level of inflammation may be causing.
Key Points
Berries and soft fruits are an excellent source of various polyphenols. Quantitatively the most important of these are the anthocyanidins (eg cyanidin), proanthocyanidins, ellagitannins, flavanols (eg quercetin), phenolic acids (eg caffeic acid) and flavan-3-ols.

A wide range of biological activities have been reported for polyphenols in vitro, including antioxidant, anti carcinogenic, anti inflammatory and recently for improving insulin sensitivity. Furthermore, many animal studies have indicated that polyphenols and polyphenol rich foods may be beneficial. For example a dietary anthocyanin rich blaeberry extract has been shown to ameliorate hyperglycemia and insulin sensitivity in diabetic mice.
The limited number of human studies performed so far indicates that some of these bioactivities may translate into health effects in humans. For instance consumption of polyphenol rich foods or supplements appears to affect cardiovascular health.
We aim to determine if berries such as blueberries which are rich in anthocyanidins can improve the observed obesity- associated inflammation and insulin resistance seen in type 2 diabetics.
Research Undertaken
To address this issue we will carry out both short term and long term human intervention trials with type 2 diabetic volunteers with a berry extract which has a standardized anthocyanin content to establish the effects on the insulin system and on inflammatory markers, and then further assess the potency of different soft fruits/berries to improve the health and wellbeing of the general population.
Policy Implications
If the berries are shown to have an effect on insulin sensitivity it could have health implications given the increased risk of type-2 diabetes associated with obesity. In a similar manner it may also benefit the population in general in maintaining health and well being. There may also be rewards for both the crop breeding and food bioindustries if the health benefits of these berries can be substantiated.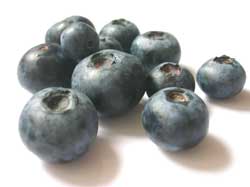 Author
Dr N. Hoggard N.Hoggard@abdn.ac.uk
Topics
Comments or Questions