Conservation Collections in Response to Global Plant Conservation Strategies
Published on 28 September 2010 in Climate, water and energy , Ecosystems and biodiversity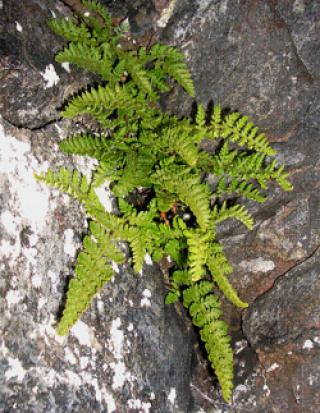 Introduction
The Global Strategy for Plant Conservation (GSPC) is part of the Convention on Biological Diversity, and was adopted formally at the Conference of the Parties in 2002 and revised in 2010. Target 8 of the GSPC seeks to conserve 'At least 75 per cent of threatened plant species in ex-situ collections, preferably in the country of origin, and at least 20 per cent available for recovery and restoration programmes', requiring specialized skills for cultivating threatened plants.
In response to Target 8 a project was initiated in the UK by the Botanic Garden community (PlantNetwork) to encourage Botanic Gardens to grow plants from their own region to develop conservation collections.
Using the Vascular Plant Red Data List (Cheffings & Farrell, 2005) and the Scottish Biodiversity List (2005) all endangered and vulnerable species in Scotland were ranked according to the presumed feasibility of cultivation. Submerged aquatic plants were not included as they would require very specific water qualities. A list of 170 vascular plants was drawn up to determine which seed or vegetative material was to be collected to propagate at the Royal Botanic Garden Edinburgh (RBGE). After a considerable amount of experimentation with cultivation methods, this has resulted in a series of ex-situ conservation collections. At the end of September 2010, 129 species have been collected.
The second part of Target 8 is also achieved though the use of some of these species in re-introductions. This work has provided very specific information on the problems of collecting seed (sometimes not viable) and the practicalities of propagation and cultivation. With this data an informed decision can be made when planning re-introductions or supplementations. Growing the plants under close observation has also given a better understanding of plant establishment in the wild and suggested methods for the management of populations in-situ.
Key Points
It was difficult to predict how readily different species could be cultivated. Long-lived perennials are most easily maintained, but annuals and short-lived plants require frequent seed collection and re-sowing with the danger of selection from plants cultivated in artificial conditions. Once cultivation methods had been established it was decided to sow only at need and to replenish the seed from wild stock as available. Many of the plants are used in the public part of the RBGE to highlight the plight of specific species.
When collecting material, care is taken to attempt to gather a sufficient genetic variation, collecting from at least three individuals, preferably ten or more if the population is large enough. In some of the most endangered populations, as with the fern Oblong Woodsia, Woodsia ilvensis, some of the populations have fewer than three plants. This is potentially a problem in ensuring adequate genetic representation in re-introductions and for some re-introductions plants have been used from different sites.
Research Undertaken
At every stage, detailed records are kept for each species and entered onto a computer database for eventual publication. Habitat, soil type and associated species are recorded on collection. If necessary, different kinds of compost are used, in a variety of propagation locations, with heat, without heat and with winter chilling. Sowings are made when fresh and again in the spring. Germination times are recorded; when seedlings are first pricked out, when re-potted and the time to first flowering.
Pressed examples are collected of seedlings though to mature plants, to provide a full record of development and a useful reference for recognition of different stages in the wild. If molecular information is available on the clonal structure of a population, this is also taken into account in collecting to include a range of clones. This has been implemented with Arran Whitebeams where grafting was used to enlarge the range of clones, especially effective with the single tree of the Catacol Whitebeam Sorbus pseudomeinichii, where most of the seed had been damaged by invertebrates.
Policy Implications
The difficulties encountered in propagation clearly show how in-situ conservation is to be preferred over reintroductions, which are not a quick answer to loss of species. To be carried out correctly, re-introductions involve considerable planning, collection, propagation, careful positioning of reintroduced plants and subsequent monitoring. Only if the plants are able to reproduce can the re-introduction be deemed to have been successful.
Detailed records collected though the Botanical Society of the British Isles over a long period clearly show that certain species, for example arable plants affected by increased use of herbicide, are suffering a rapid decline (New Atlas, Preston et. al. 2002). Appropriate intervention when species are seen to be declining, but still reasonably abundant, can pre-empt more widespread loss. Re-introductions are only appropriate when other methods have not succeeded.
Author
Heather McHaffie h.mchaffie@rbge.org.uk
Topics
Climate, water and energy , Ecosystems and biodiversity
Comments or Questions
Related External Documents