Phytochemicals And Health
Published on 18 May 2009 in Food, health and wellbeing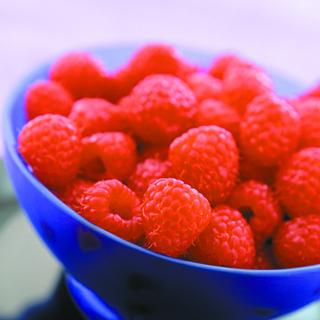 Introduction
There is overwhelming scientific evidence which shows that when plant-based foods are included in our diets, we are protected from developing debilitating diseases such as heart disease and several cancers. However, despite wide public recognition of the "5-a-day" message, a recent review of the Scottish Dietary Action Plan indicates that the traditionally low intakes of fruit and vegetables in Scotland have not changed over the years. The difficulties in achieving such dietary change suggest a need to supply the general public with more targeted and specific advice.
Key Points
Locally-produced fruit and vegetables contain many compounds (phytochemicals) with potential health benefits.
However, not all these phytochemicals are absorbed from food. We need to identify which of these are absorbed in to the body and how they work.
This information is very important to improve the nutritional quality of the diet.
Intervention studies need to be carried out with human volunteers to establish real health benefits as results using model systems and cell cultures may be difficult to interpret.

Research Undertaken
Work at RINH is identifying which fruit and vegetables are the most important in preventing disease. This involves identifying the components of fruit and vegetables which are the most effective in preventing disease and how they work in the body. For example, fruit and vegetables contain many phytochemicals which are a class of compounds with potential health benefits. In particular, we have recently shown that locally-produced soft fruit such as strawberries and raspberries are particularly rich in phenolic acids. These "aspirin-like" compounds have a range of potentially anti-cancer and heart disease properties including antioxidant activity, prevention of DNA damage and anti-inflammatory responses.
Our ongoing analyses of foods and construction of food composition databases indicates that other good locally-produced dietary sources of such phytochemicals includes onions, apples, broccoli, leeks, Brussels sprouts and turnip. However there is a major need to continue to compile and improve food composition databases. They are essential for nutritional surveillance and monitoring programmes, research on the health benefits of foods, food formulation, food labelling and clinical dietetics. Lack of authoritative food compositional data for phytochemicals is a major concern that we are addressing.

The phytochemical content of fruit and vegetables can vary markedly depending on variety, season, growing conditions and method of cooking. It is also becoming increasingly recognised that not all phytochemicals in foods are bioavailable or in other words, they cannot be used efficiently by the human body. Some are not absorbed from the gut. Others are quickly excreted after being absorbed. The degree to which they are absorbed from the diet and subsequently metabolised will dictate any potential health benefits. For example, strawberries contain two main classes of phenolic acids, benzoates and cinnamates, in approximately equal amounts. Our studies with human volunteers indicate that following the consumption of a plate of strawberries only the benzoates appear in the circulation. The cinnamates are predominantly destined for the large intestine. Similarly, anthocyanins, which give the red and purple colour to soft fruit, do not appear to be particularly well absorbed. However, several phenolic compounds do appear to be absorbed from food. For example, our ongoing work with dietary salicylates in fruit and vegetables not only indicates that they are bioavailable but concentrations in the body are sufficient to exert effects on key genes which may help prevent some types of cancer.

Many claims for health benefits of phytochemicals are based on effects observed in cell culture or artificial model systems. However, if such compounds are not absorbed by the body, or are rapidly metabolised and excreted, their role as dietary components in disease prevention is questionable. To avoid over speculative scientific claims we need to conduct intervention studies with human volunteers in order to establish real health benefits. Therefore in the Human Nutrition Unit at RNIH we are currently conducting short and long-term studies with members of the public. Using this unique facility we are not only ascertaining which phytochemicals are bioavailable from fruit and vegetables but also whether increasing dietary intakes of locally-available fruit and vegetables can alter key markers of disease risk.

Policy Implications
Many recent Scottish Government policy discussion documents, for example, "Healthy Eating, Active Living" and "Choosing the Right Ingredients" emphasise the need for us to grow and consume more fruit and vegetables as part of the strategy to increase the health and well-being of the Scots. Not only will the knowledge gained from our research enable us to give better dietary recommendations but also it will promote the development of local produce with enhanced levels of protective compounds. Opportunities also arise for improvement of the nutritional quality of the Scottish diet through food processing and fortification.
Author
Professor Garry Duthie G.Duthie@abdn.ac.uk
Topics
Comments or Questions