Latest Briefing in Sustainability and Communities for 2013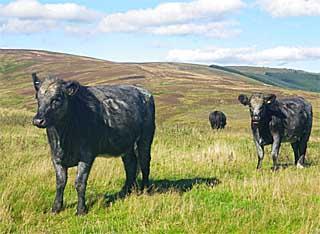 Rapid change is altering livestock disease risks in Scotland so it is essential that we monitor the situation and offer timely policy advice to the Scottish Government.
The overarching purpose of EPIC is to provide access to high quality advice and analyses on the epidemiology and control of animal diseases that are important to Scotland and to best prepare for the next major disease incursion.
Ultimately, this strategic advice will help ensure that the interests of the stakeholders involved in disease emergency planning and response are met as effectively as possible.
Read more
Published on 17 October 2013 in Sustainability and Communities , Food, health and wellbeing
Briefings in Sustainability and Communities for 2013
Scotland has a reputation for excellence in research into livestock genetics. Genetic improvement using Estimated Breeding Values (EBVs) is a recognised method of enhancing productivity, profitability, and competitiveness. Read more
Published on 13 August 2013 in Sustainability and Communities , Food, health and wellbeing
An understanding of the interactions between roots and the soil is fundamental to food security, human nutrition and environmental sustainability. Read more
Published on 30 July 2013 in Sustainability and Communities , Climate, water and energy , Food, health and wellbeing
Ovine Pulmonary Adenocarcinoma (OPA) , an infectious lung cancer in sheep, has a major economic on farming. Read more
Published on 26 June 2013 in Sustainability and Communities , Climate, water and energy , Ecosystems and biodiversity , Food, health and wellbeing