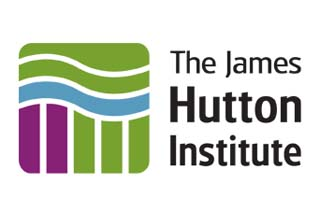 Scotland's new research institute launched
Scotland has a brand new research 'super institute' with the job of tackling some of the world's most challenging problems including the impact of climate change and threats to food and water security.
The James Hutton Institute brings together the Macaulay Land Use Research Institute in Aberdeen and SCRI, Scotland's world renowned centre for crop research and breeding, based at Invergowrie near Dundee.
The new research organisation will employ more than 600 scientists, researchers and support staff, making it one of the biggest institutes of its type in Europe and a potential world-leader in agricultural and environmental science in which Scotland already excels.
It is named after the Edinburgh-born founder of modern geology, James Hutton, who was one of the leading figures of the 18th century Scottish Enlightenment.
The UK's Chief Scientist, Sir John Beddington, has hailed the arrival of The James Hutton as "an exciting development".
Speaking on the eve of the launch, Sir John said: "Institutes like The James Hutton are enormously important. They are multi-disciplinary, they work at lots of different levels; they work at lab level and they also work at the applications in the field. The James Hutton is an excellent one to be dealing with.
"I can't over emphasise the fact that we desperately need more people to work in Institutes likes this; we need more people to think about the important problems of how we address our food, water and energy security needs."
Scotland's Chief Scientific Adviser, Professor Anne Glover, was equally enthusiastic. She said: "By building on the excellent track records of its predecessors, The James Hutton Institute has the capacity to provide world-class research into how we can make the best use of our natural resources."
Read the full news story on The James Hutton Institute website.
You can also watch an introductory video about the new institute here.
Published on 19 April 2011 in Sustainability and Communities , Climate, water and energy , Ecosystems and biodiversity , Food, health and wellbeing
Topics
Year Published
RSS Feeds