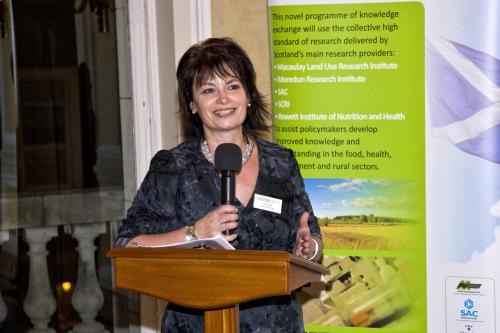 Work Shadowing a 'Very positive experience'
'... very useful. It was an invaluable experience'
'… made us think about how we use evidence in our policy making'
'... great chance to make personal contacts'
'... very positive experience ... would recommend the structure used''
Just a few of the many positive comments from participants in the 2011 knowledgescotland Work Shadowing Scheme, which certainly seems to have achieved its aim of building closer links between scientific researchers and government policy colleagues.
The second scheme, organised by the Moredun Research Institute, took place over three days in January 2011 and involved 13 scientists from the participating Research Institutes placed with colleagues within various departments of the Scottish Government.
For more detail about the Scheme , please see the Evaluation Report, or contact Dr Lee Innes.
Published on 24 March 2011 in Sustainability and Communities , Climate, water and energy , Ecosystems and biodiversity , Food, health and wellbeing
Related Documents
Topics
Year Published
RSS Feeds