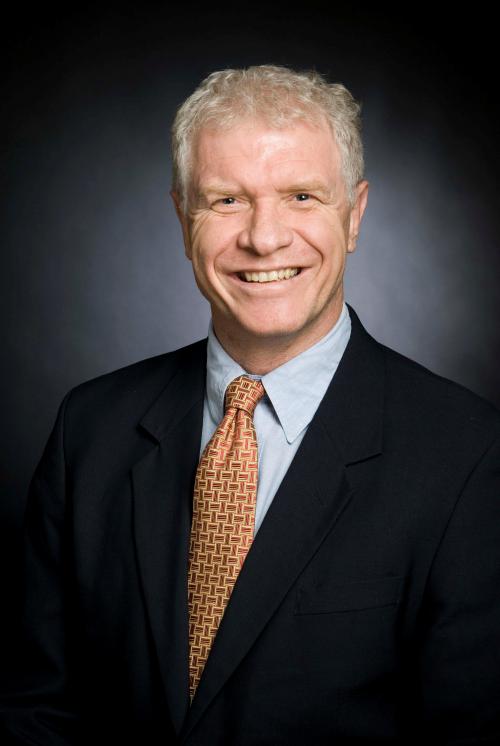 Chief Executive named for Scotland's new research institute
Professor Iain Gordon, who holds both British and Australian nationality, will take on the role. Currently he is leading biodiversity research teams across various centres for CSIRO - the Commonwealth Scientific and Industrial Research Organisation - in Canberra. CSIRO is the national government body for scientific research in Australia.
Professor Gordon, who is 50, is a University of Aberdeen zoology honours graduate and was awarded his PhD by the University of Cambridge. He worked at the Macaulay Land Use Research Institute in Aberdeen leading the ecology group before moving to Australia in 2003.
Professor Gordon said: "I am very honoured to have been asked to become the CEO of Scotland's new research institute. Scotland has a long tradition of outstanding scientific innovation; I look forward to returning to Scotland to work with the new institute's staff and Board to catalyse world class science that will help tackle future challenges in agriculture and the environment, not only in Scotland but across the globe".
The Chairman of the new institute's governing board, Ray Perman, said: "The exciting potential of the new institute attracted some exceptional candidates to lead it, but Iain Gordon stood out. The board were unanimous that he has the skills and experience to create a world class scientific research organisation from the merger of Macaulay and SCRI, which can bring economic and environmental benefits to Scotland and the globe."
The plan to bring MLURI and SCRI together was announced to the Scottish Parliament by the First Minister, Alex Salmond MSP, in January 2008. The intention is to strengthen Scotland's rural-environmental research capacity and further enhance international competitiveness.
Richard Lochhead, Cabinet Secretary for Rural Affairs and the Environment, said: "The new institute will be one of the largest of its kind in Europe and will underpin Scotland's long-standing reputation on the world stage as a centre of scientific and research expertise.
"This organisation will make a major contribution to key global issues, such as food security, biodiversity, and how climate change will affect the way we use land and grow crops.
"I am delighted that we have secured a person of the calibre of Iain Gordon to lead the new institute. Iain knows Scotland well and he will also bring valuable international experience."
The merged organisation will form a powerful hub for research into food, land use and climate change. It will be the first institute of its kind in Europe and the new organisation is expected to create an international office to reinforce its global presence.
Published on 28 July 2010 in Sustainability and Communities , Climate, water and energy , Ecosystems and biodiversity , Food, health and wellbeing
Topics
Year Published
RSS Feeds