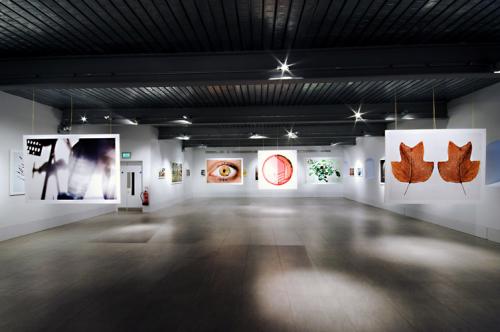 ENLIGHTENMENT exhibition - open air
This exhibition by David McIntyre uses photography to create abstract and beautiful images that interpret research currently being conducted within the six Knowledge Scotland partners. ENLIGHTENMENT looks at innovative ways to deal with a changing climate, alternatively energy sources, conserving biodiversity and combating infectious disease.
This critically acclaimed exhibition has been touring Scotland since its launch in Edinburgh in March 2010 and returns to the Capital this weekend to engage with those living and visiting the city and enthuse them about scottish research and the impact it has on their lives.
The free exhibtion can be viewed on the top of Princes Mall, at the east end of Princes Street between Saturday 9 April and Thursday 28 April.
Come and discover the world of Scottish research in this supersized eye catching outdoor exhibition. For further information contact dr lee Innes at Moredun Research Institute.
Published on 09 April 2011 in Sustainability and Communities , Climate, water and energy , Ecosystems and biodiversity , Food, health and wellbeing
Topics
Year Published
RSS Feeds