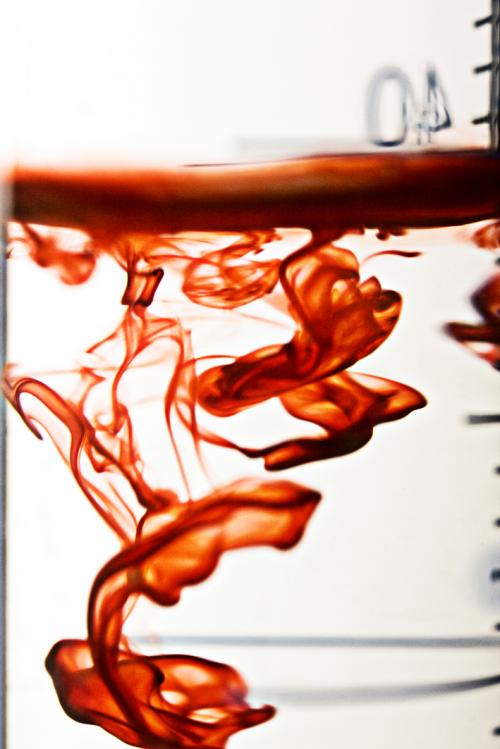 Enlightenment: The Art Of Science Photographic Exhibition
The photographic exhibition, called ENLIGHTENMENT, will be showcased at the dovecot studios in Edinburgh and will be open to the public between 9-27th March. The ENLIGHTENMENT project has been developed by Moredun Research institute and features a creative mix of arts and science images by Scottish photographer David McIntyre.
Mr McIntyre spent time with researchers throughout Scotland discussing their research before using the medium of photography to create graphic and abstract images inspired by the world class science being conducted by Scottish scientists.
There are 30 images being displayed in the exhibition and it is hoped that the images will provoke curiosity and draw people to the text that accompanies each image in order to find out more about the science story that inspired it.
The exhibition at dovecote studios is open from Tuesday to Saturday 10.30am-5.30pm and admission is free. For further information click here or contact Dr Lee Innes at Moredun.
Image shown above: Vampire slayers
Haemonchus contortus, commonly known as the barber's pole worm, is a blood sucking parasite which is one of the world's most important pathogens of sheep and goats.
Infection with this worm is common in warm humid climates and as a result of climate change it is an emerging problem in the UK. Control of the parasite using drugs is not a sustainable option as worms have developed resistance to drugs in many countries.
The worm feeds by sucking blood from its host and scientists at MRI have developed a vaccine which targets the immune response to attack the gut of the worm. This vaccine helps to control infection and is currently being tested for its ability to protect livestock in Australia, South Africa and Brazil.
Published on 22 January 2010 in Sustainability and Communities , Climate, water and energy , Ecosystems and biodiversity , Food, health and wellbeing
Topics
Year Published
RSS Feeds