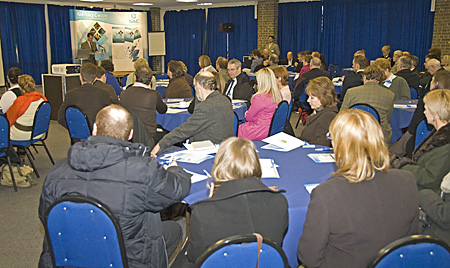 Big turnout at Rural Scotland in Focus
More than 100 people attended the recent SAC Rural Scotland in Focus event in Edinburgh which examined how local action can improve health and wellbeing in rural communities.
Thirty local projects from around Scotland took part - many of which rely on a big input from volunteers - explaining how they are working successfully in areas where access to mainstream services can be limited.
The event was organised by SAC's Rural Policy Centre. SAC Researcher Dr Sarah Skerratt said: "There was a lot of interesting debate about how the role of such projects will develop in the future and also about if and how government should support these local initiatives".
The programme, accompanying briefing and presentations from the event are all available on the RPC website.
Published on 16 December 2010 in Food, health and wellbeing
Topics
Year Published
RSS Feeds