Climate Change and Carbon Management Workshop
1 March 2012, The James Hutton Institute, Aberdeen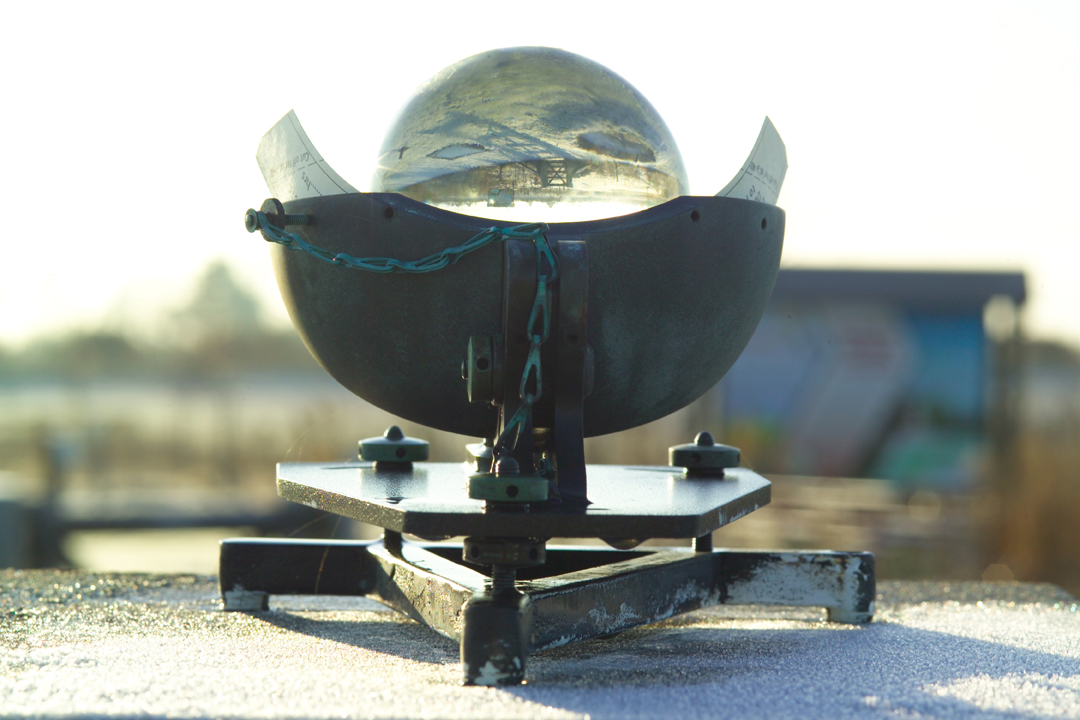 The Scottish Government's Rural and Environment Science and Analytical Services Division supports a large programme of strategic research that aims to provide knowledge that can support the delivery of national policy outcomes.
Two multidisciplinary programmes cover Environmental Change and Food Land and People with the aim of informing policy on the major issues of climate change, land use and food security.
SAC's Carbon Management Centre has organised this workshop in conjunction with Programme and Theme leaders to explore the linkages between research on climate change and carbon management being undertaken across the two programmes.
The research is approaching the end of its first year, and for many it has involved a break with earlier work. Establishing linkages between the newly formed research groups is essential in order to support the Scottish Government's strategic objectives.
A series of stimulating brief presentations will provide an overview of planned research and summarise recent progress. Discussion sessions will be used to identify areas where greater synergy between themes could enhance the outcome of the programme and identify specific outcomes. The audience will be made up primarily of research staff from across the programme, along with key stakeholders and policy colleagues.
Programme
09.00 - Welcome - Professor Iain Gordon
09.10 - Introduction to the RESAS programme - Dr Phil Balls
09.20 - Climate change and carbon management - Dr Bob Rees
09.30 - Introduction to Environmental Change Programme - Professor Lorna Dawson
09.50 - Ecosystems services (Theme 1) - Dr Helaina Black
10.10 - Water and Renewable Energy (Theme 2) - Dr Marc Stutter
10.30 - Land Use (Theme 3) - Dr Allan Lilly
10.50 - Break
11.20 - Economic adaptation (Theme 4) - Dr Alan Renwick
11.40 - Introduction to Food Land and People - Dr Charles Bestwick
11.50 - Food (Theme 5) - Dr Steve Hoad / Dr Andrew Barnes
12.10 - Health and welfare (Theme 6) - Professor Willie Donachie
12.30 - Lunch and posters
13.45 - Diet and Health (Theme 7) - Professor Paul Haggarty
14.05 - Vibrant Communities (Theme 8) - Professor Bill Slee
14.25 - Discussion - Up to 6 groups
15.30 - Break
16.00 - Knowledge Exchange and ClimateXchange - Mr Willie Towers
16.15 - Feedback
16.30 - Conclusions
16.45 - Finish
Discussion Sessions
Each breakout group will be asked to:
List research outcomes that are anticipated from each theme
Match these against the Scottish Governments Strategic Objectives (see below)
Identify areas where stronger links within the programme would help achieve the planned outcomes
Identify research gaps and potential funding sources
Scotland's Strategic Objectives
Wealthier and Fairer: Enabling businesses and people to increase their wealth and more people to share fairly in that wealth
Healthier: Helping people to sustain and improve their health, especially in disadvantaged communities, ensuring better, local and faster access to health care
Safer and stronger: Helping communities to flourish, becoming stronger, safer places to live, offering improved opportunities and a better quality of life
Smarter: Expanding opportunities to succeed from nurture through to lifelong learning ensuring higher and more widely shared achievements
Greener: Improving Scotland's natural and built environment and the sustainable use and enjoyment of it.
If you wish to attend this workshop please contact:
Jane Lund
Events Coordinator
The James Hutton Institute
Craigiebuckler
Aberdeen AB15 8QH
Scotland UK
Email: Jane.Lund@hutton.ac.uk
Tel: +44 (0) 1224 395072 (direct)
Tel: +44 (0) 844 928 5428 (switchboard)
Fax: +44 (0) 844 928 5429
Mobile 07969 361117
Published on 07 February 2012 in Climate, water and energy
Topics
Year Published
RSS Feeds