ENLIGHTENMENT exhibition - on tour throughout Scotland
Since its launch in March this year the critically acclaimed photography exhibition, ENLIGHTENMENT: The Art of Science has gone from strength to strength.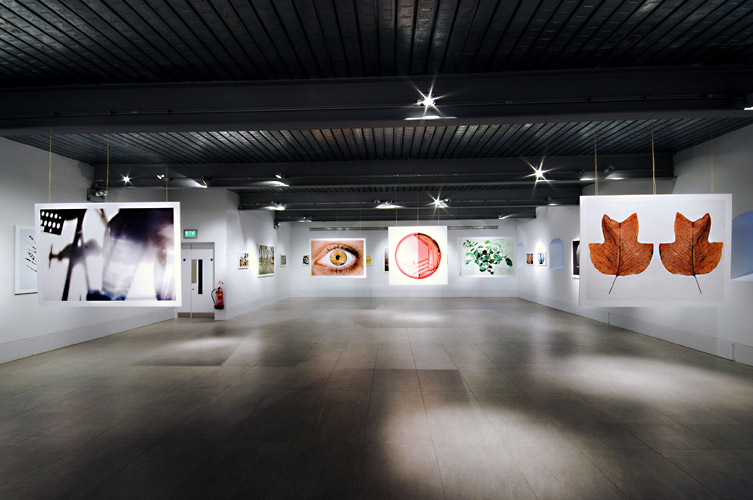 As the exhibition tours the country people continue to be genuinely taken by surprise at the diversity, creativity and sheer beauty of the images within the exhibition.
The vision of ENLIGHTENMENT involves reaching out and inspiring as many members of the public as possible with its close collaboration of art and science. With this core concept in mind the exhibition has hit the road, drawing in the crowds with appreciation and interest throughout Scotland.
Members of the public in Orkney were able to enjoy the images during the Orkney International Science Festival. ENLIGHTENMENT was on display in Kirkwall from 2nd - 7th September. As part of the Science Festival programme, Photographer David McIntyre and Dr Lee Innes, Communications Director and a Principal Scientist at Moredun also presented the story behind the exhibition at their talk, Images of Research: Journey through Scotland.
Heriot-Watt University chose ENLIGHTENMENT as the backdrop to launch their new Postgraduate Centre at their Edinburgh Campus. Sir Bill Gammell, Chief Executive of Cairn Energy PLC officially opened the new centre on 23rd September. The state-of-the-art facility will house the exhibition until 29th September.
"We had a range of different people coming to see the exhibition in Orkney and we really enjoyed meeting them and discussing some of the concepts behind the images. People see different things in the photographs and we are collecting their impressions and thoughts as we take the exhibition to different venues" - Lee Innes and David McIntyre, ENLIGHTENMENT
The month of October sees the images take up residence at Aberdeen's Satrosphere Science Centre. The centre will provide a fitting environment for the exhibition and will hopefully capture the imagination of young budding scientists of the future. ENLIGHTENMENT: The Art of Science will run from Friday 1st October to Thursday 28th October in Aberdeen.
Plans are well under way to take the exhibition to further events and venues across the country including three months at the Sensation Centre in Dundee starting in November.
The collection of 30 images is inspired by the world class scientific research being conducted within the Scottish Research Institutes forming the knowledgescotland partnership. Enlightenment aims to invite curiosity and provoke debate about scientific discovery and its relevance to our everyday lives. For more information about the project please visit www.moredun.org.uk/enlightenment.
Listings for ENLIGHTENMENT:
2 - 7 September: Pickaquoy Centre, Kirkwall, Orkney
23 - 29 September: Heriot-Watt University, Edinburgh
1 - 28 October: Satrosphere Science Centre, Aberdeen
1 November - January 2011: Sensation, Dundee
Published on 27 September 2010 in Sustainability and Communities , Climate, water and energy , Ecosystems and biodiversity , Food, health and wellbeing
Related Documents
Topics
Year Published
RSS Feeds