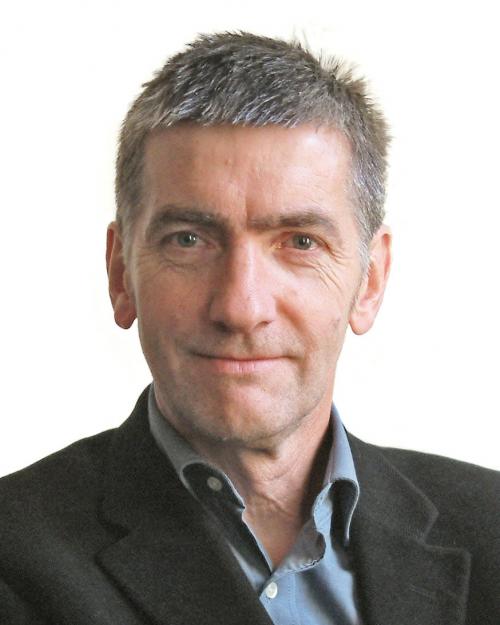 Chair Of New Research Institute Announced
The Chairmen of Governing Boards of the Macaulay Land Use and the Scottish Crop Research Institutes today announced the appointment of Ray Perman as the Chair of the new scientific research institute, which will be created by bringing the Aberdeen and Invergowrie based institutes together in April 2011.
Michael Gibson CBE, ARAgS Chairman of the Macaulay Governing Board, said:"I am very proud that the Macaulay is going to be a founding partner in what will be one of Europe's foremost scientific institutes that is based here in Scotland".
Chairman of the SCRI Governing Board Peter Berry CMG, said: "I look forward greatly to working with Ray over the next year to establish the world class new institute which is our vision for this merger of two great Scottish scientific institutions".
The newly appointed chair Ray Perman said: "These two institutes already have international reputations for the quality of the work they do. By coming together they are recognising that the problems the world faces, such as climate change and the sustainable use of scarce resources, demand cross-disciplinary solutions. The new organisation will have a tremendous amount to contribute to Scotland and the world and I feel privileged to be asked to play a small part in its formation."
In October 2009, SCRI and the Macaulay announced that they had agreed in principle to unite and form a new institute which would be the first in Europe to carry out research into food, land use and climate change.
Notes to editors
The Scottish Government provides £23 million to both SCRI (£13 million) and the Macaulay (£10 million) for bespoke research - about three-quarters of their income. The organisations also have contracts from the European Union and other research sponsors.
The Macaulay Land Use Research Institute, based in Aberdeen, employs around 300 staff and has an income of over £16 million. It has expertise in land use and sustainable development. In addition to its core research programmes, the institute provides research and consultancy services to a wide range of organisations, including industrial sectors as diverse as oil and gas, and food.
The Scottish Crop Research Institute (SCRI), based at Invergowrie, Dundee employs around 330 staff and has an income of nearly £19 million. Its scientists work on potato and soft fruit breeding, pests and disease control, food quality, plant-land interactions and genetics.
Ray Perman is a former chair of WWF Scotland and a trustee of WWF UK. He was a board member of Scottish Enterprise until December 2009 and chair of Social Investment Scotland.
Published on 23 March 2010
Topics
Year Published
RSS Feeds